Blog
COVAX Update: U.S. Increases Donations to Global COVID Vaccine Initiative
By
admin
September 29, 2021
Last week, during the COVID-19 Summit on the sidelines of the UN General Assembly, President Biden announced that the  U.S. government would pledge another 500m COVID vaccine doses to the COVAX program — bringing its total commitments to over 1 billion. Pres. Biden noted that it was important create an "arsenal of vaccines" to the world in order to get control of the pandemic.
Why is this a major step forward and why is COVAX so important? So far, 6 billion does of COVID vaccines have been administered to 3.4 billion people. That's remarkable progress. Yet, the rate of COVID vaccination in developing countries is still low due to severely limited vaccine access. For comparison, the current vaccination rate in Europe is 70% compared to approx. 4% in sub-Saharan Africa. As noted by the BBC, "experts say some 11 billion doses are required to vaccinate at least 70% of the global population". The WHO "has set a minimum target of 40% vaccine coverage in every country by the end of 2021. But the goal is unlikely to be met." This is where COVAX comes in.
The COVAX program, administered by the WHO in conjunction with Gavi, the Vaccine Alliance, and the Coalition for Epidemic Preparedness Innovations (CEPI), is a mechanism that's designed to increase vaccine access in developing nations. It is designed to ensure that the "92 middle- and lower-income countries that cannot fully afford to pay for COVID-19 vaccines themselves get equal access to COVID-19 vaccines as higher-income self-financing countries and at the same time."
Per the BBC, the scheme hopes to distribute enough vaccines to protect at least 20% of the population in 92 low- or medium-income countries – starting with healthcare workers and the most vulnerable groups. Its initial goal was to provide two billion doses of vaccines worldwide in 2021, and 1.8 billion doses to 92 poorer countries by early 2022." As such, COVAX is a critical lifeline given that Western countries currently dominate vaccine access. Thankfully, some governments are stepping up and even consumer brands are doing their part — the Italian fashion house Valentino recently launched a limited edition "vaccinated" $690 hoodie to raise funds for COVAX.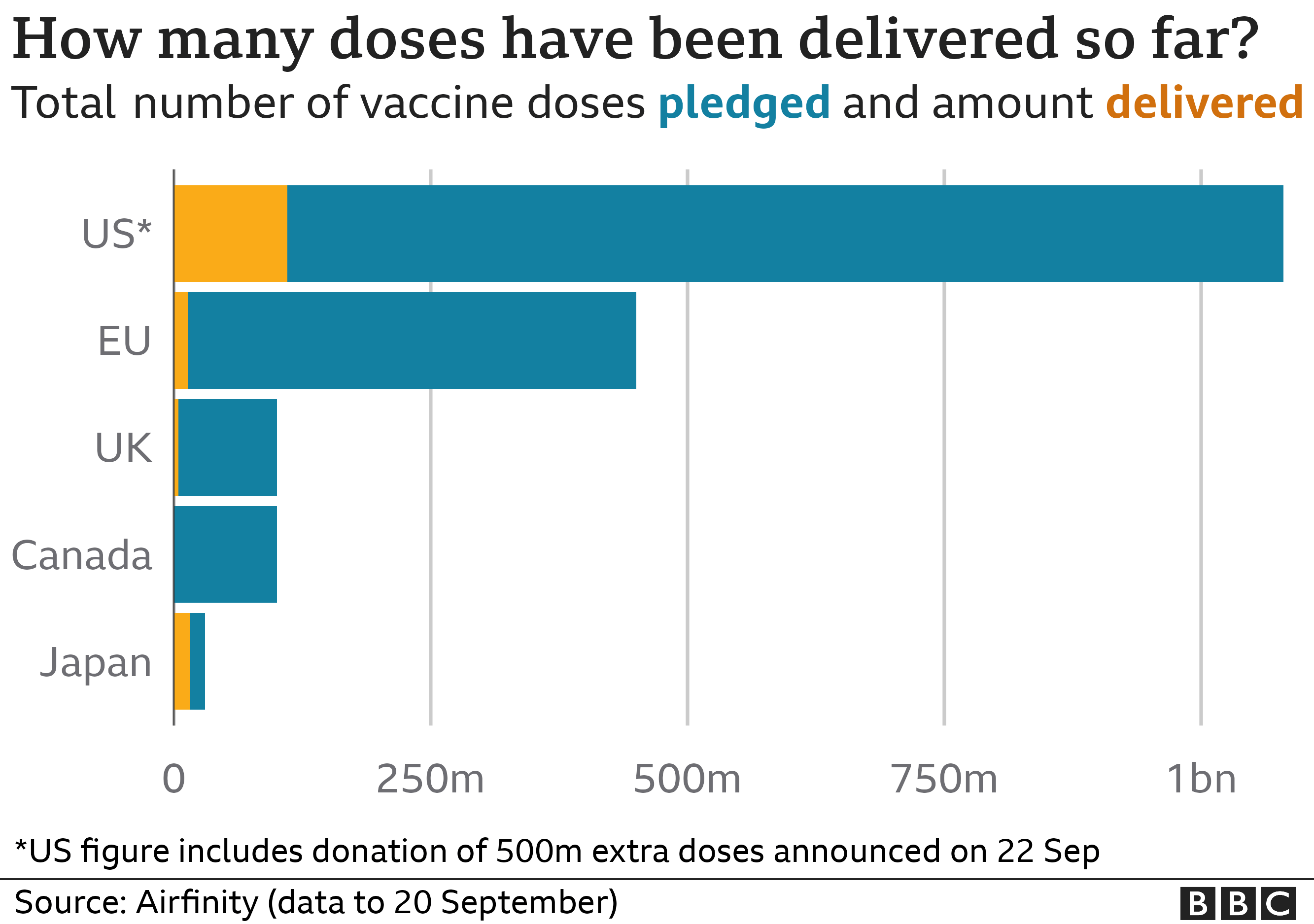 Clearly, the Biden administration understands both the humanitarian and geopolitical value of committing to the COVAX effort. Pres. Biden may also be looking to the example of set by Pres. George W. Bush, who launched the PEPFAR initiative in 2020 to provide cumulative funding for HIV/AIDS treatment, prevention, and research. Since its inception, "PEPFAR has provided about $90 billion in making it the largest global health program focused on a single disease in history until the COVID-19 crisis". In fact, PEPFAR, which was renewed by Pres. Obama, is significant. Per KFF, "PEPFAR countries, taken together, were associated with a significant decline in the all-cause mortality rate between 2004 and 2018, compared to what would have been expected.The all-cause mortality rate in PEPFAR countries was 20.4% lower than what would have been expected had PEPFAR been absent, suggesting the program has had a significant and positive impact on health outcomes."
COVID-19 is a global pandemic and the very fact that it is global necessitates a coordinated international response with variations to suit the unique challenges at the regional and national levels. That's where Pres. Biden's approach to COVAX and the WHO provides a refreshing and welcome need from the previous administration. If you recall, Pres. Trump's aggressive antagonization of the global community included o cutting U.S. funding of the WHO  and baseless accusations that China developed COVID-19 leading to a lab leak. So, Pres. Biden's recommitment to the WHO and the COVAX initiative has been praised by key leaders at the WHO and beyond. Dr Tedros Adhanom Ghebreyesus, the WHO Director General, said this following the COVID-19 Summit:
"First, let me thank you, President Biden, for bringing us together, for your leadership and commitment to multilateralism and global health. Earlier this year, WHO set the world a challenge, to vaccinate 10% of the population of every country by the end of September, 40% by the end of this year, and 70% by the middle of next year. Almost 90% of wealthier countries have now reached the 10% target. But 50 countries will not get there, mostly in Africa. High-income countries have pledged more than 1 billion doses, but less than 15% of those doses have materialised. Of those 1 billion pledged doses, only 120 million have been shipped through COVAX so far. Two-thirds of those have been donated by the US. Thank you, Mr President, also for your announcement today of a further 500 million doses."
EDITOR'S NOTE:
To access TBG's COVID-19 Response Team and services and solutions, just send an email. TBG maintains a Global Consultancy Network of 500+ experts in 150+ countries — providing innovative solutions at the local and global levels.
USEFUL LINKS:
#COVAX #covidvaccine #vaccine #covid #coronavirus
---