Blog
China's 5 Year Plan: Key Themes to Watch for This Week
By
admin
October 28, 2020
All eyes on Beijing this week: The central committee of China's ruling Communist Party, led by President Xi Jinping, is set to meet in Beijing from Oct. 26 to 29 to discuss a proposal for national development for the next five years — from 2021 to 2025. This is the 14th 5-year Plan and will be released in 2021, during the National People's Congress typically held in March.
Many analysts expect China to outgrow the U.S. economy within the next decade so now is the time to develop coherent strategies for economic cooperation as well as smart geopolitical competition. As it stands right, China is in far stronger position on many fronts. Look for the following key themes to emerge:
(1) Dual Circulation — The "Dual Circulation" policy, which is broadly split into two parts which are "internal circulation" focused on growing China's domestic market, and "external circulation" — or trade with other countries. This is part of gradual decoupling.  However, a leading economist noted that "an emphasis on encouraging domestic circulation would not signal that China is closing its doors on the world. We expect the plan to encourage two-way trade and promote services trade."
(2) Made in China/Technology Innovation — The "Made in China 2025" plan to dominate in high-tech and key manufacturing areas, and "China Standards 2035" for global specifications on leading technology. Per Asia Times, "Vice Minister of Industry and Information Technology Wang Zhijun said in a Beijing media briefing on Monday that China had already accelerated its transformation from "made in China" to "intelligent manufacturing" between 2016 and 2020 and would continue to increase the pace of its industry upgrade."
(3) 2035 Blueprint — Per Bloomberg, this year's plenum :will also feature discussions around China's economic trajectory over the next 15 years." The "19th Party Congress in 2017 set out a vision for China as a "modern power" by 2050, with the first stage of that process running from 2020-2035, focusing on areas like technology innovation, expanding the middle-income group, and improving the environment."
(4) Clean Energy Investment — Analysts expect to see continued investment in Renewable/Clean Energy with the goal of reducing reliance on petroleum imports while extending China's lead in Cleantech deployment. China plans to be carbon-neutral by 2060 but still has a long way to go.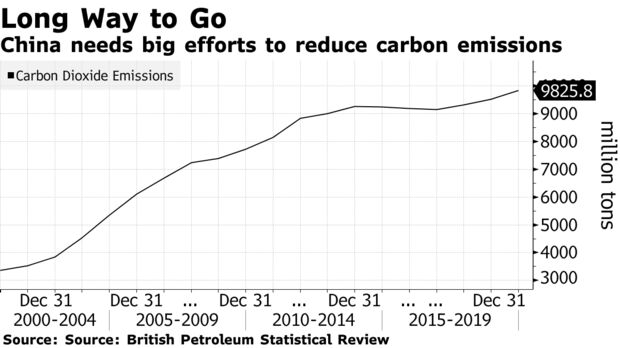 (5) New Growth Targets —  Per Bloomberg, "analysts are watching closely whether officials will set a specific target for gross domestic product growth in the five-year plan or give a broad description of the goal. The government didn't set an annual growth target this year amid the uncertainty unleashed by the coronavirus pandemic. The previous five-year plan set an average growth target of above 6.5%."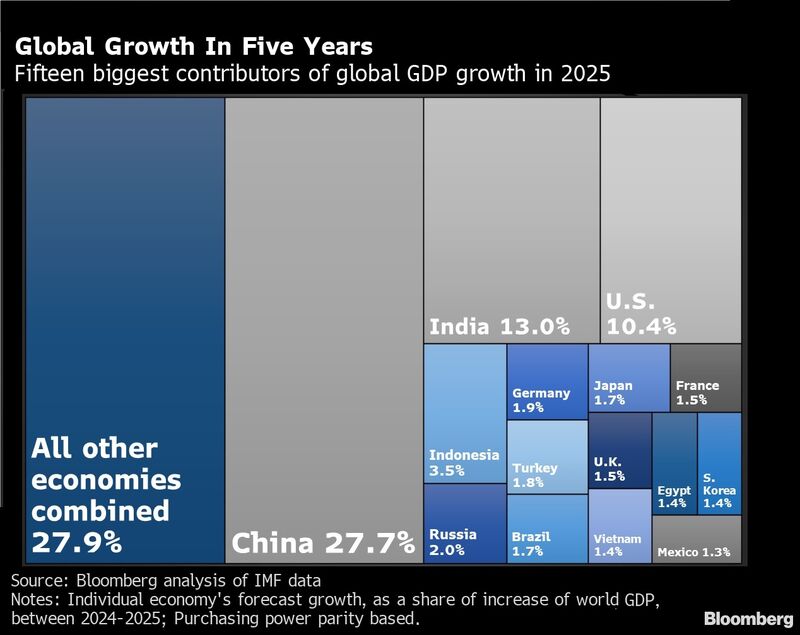 The finalized plan won't be made public before being formally approved by China's legislature, the National People's Congress, in March. However, some of the details may emerge via state media once the plenum ends. Per CNBC: "The 14th five-year plan isn't just about the next five years, but the next 30 years," said Qin Gang, founder of YaSong (Ode & Song) City Strategy and a consultant for many real estate development projects. "
EDITOR'S NOTE: TBG maintains a global network of over 500 experts in more than 150 countries. For more information on TBG's consulting services, including Asia-focused consulting and case studies just send an email.
#china #FYP #fiveyearplan #dualcirculation #asia #asiapacific #economy #globaleconomy #trade #gdp #economicgrowth #usa #innovation #technology #cleantech #renewableenergy #energy #emissions #manufacturing #ai #artificialintelligence
---